I have a bit of a shopping problem. I shop. A lot. BUT, I pride myself in being a bargain shopper. That being said, I love a good sale! However, I did NOT venture out at midnight on Thanksgiving to partake in Black Friday madness. No way! Instead, I sat in the comfort of my home the day before Thanksgiving and today, Cyber Monday, to do some sale shopping.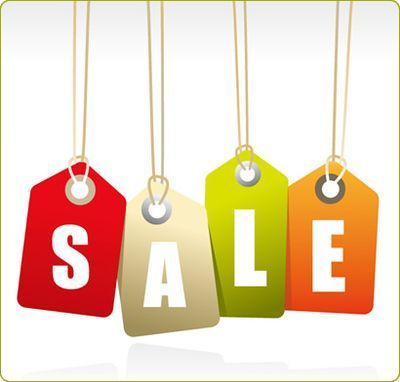 I somehow managed to buy a couple of things for myself while buying Christmas gifts. A little bit of "one for you, one for me"! Is that wrong? I mean, it (er, they) were on sale! I did get some great bargains for the Christmas gifts I bought. Old Navy and the Gap had sale prices on Wednesday, with an additional 15% off and free shipping over $50. Granted to get over the $50 I did have to add a little something for myself. I was already buying four gifts for a little over $40 so I had to bump it up to $50 for that free shipping. I actually love free shipping more than a sale price. Combine them and I'm over the moon.
Anyway, I bought a couple of gifts for my husband online today using a coupon and free shipping (now if I could just get rid of the darn sales tax . . . ). And, I, um, bought myself something too. It was 30% off! I couldn't NOT buy it. Right? I mean, if I told my husband to buy it for me for Christmas, he wouldn't buy it today and he'd pay full price. I'm saving us money!
(Sometimes, I actually think I could be a shut-in. Just give me access to the internet, TV and grocery delivery [for the record, I haven't tried this . . . yet] and I'd be all set.)
I think the gifts I bought will bring smiles to the recipients' faces. I do actually put a lot of thought into my shopping and gift giving. In fact, I think I wouldn't have actually found a couple of these gifts if it weren't for the internet.
I still have a few small things to get, like stocking stuffers for my husband and parents. But the bulk of my shopping is done. And it's not even December! Woo hoo. Aside from the gifts for my husband - and myself - the majority of the gifts have to be shipped to friends in other states. So, now I just have to wait for all my packages to arrive, wrap them up and then go wait in line at the post office!